Aldo Schmid. Chromatic Abstractions
Curated by Daniela Ferrari
MAG Riva del Garda, Museo
Until Sunday 20 July 2014
Opening friday 11th april 2014 at 6 p.m.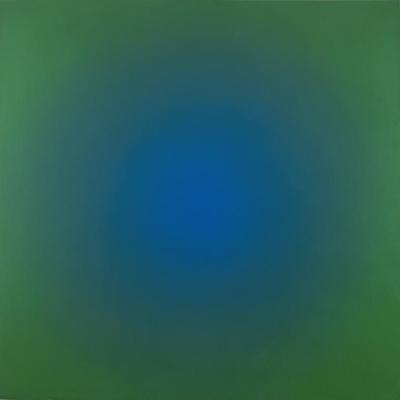 Senza titolo, 1974
In collaboration with Mart Museo di arte moderna e contemporanea di Trento e Rovereto.

The pictorial research of the Trentino artist Aldo Schmid (1935-1978) constitutes one of the most complete and coherent experiences to be found across the cultural spectrum of the territory, dedicated entirely to his study into the expressive potential of colour.
Schmid began to deal with the issue of colour as a fundamental element of his poetics in 1964, entrusting his tireless theoretical research – an approach which he shared with the Swiss artist, Itten – to a series of manuscripts, publications as well as a number of key painting cycles.
Throughout the evolution of his research, Schmid investigated the complex phenomenology of oppositions and chromatic simultaneity through perceptive comparisons, following thoroughly verifiable methodological practices, carefully studied in theoretical terms. In 1977, together with other Trentino artists, he helped found the Movement of Objective Abstraction. We do not know what results his painting would have achieved, for Schmid sadly died on 15th, victim of a railway accident which took place on the Bologna-Florence line, at Monzuno.
This exhibition sets out to offer a homage to his art, produced with rigour and dedication, from the very heart of pure painting.