Progetto: Der Blitz 2014
Cecità bianca
MAG Riva del Garda, Museo
Bis Sonntag 2. November 2014
Kuratorin Chiara Ianeselli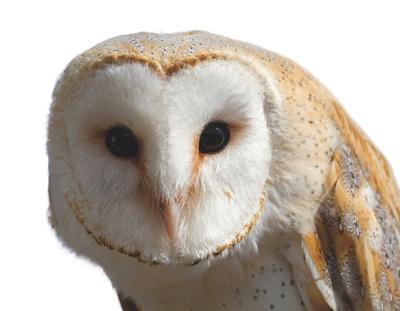 Cecità bianca, ph Tony Higsett
In Zusammenarbeit mit Mart Museo di arte moderna e contemporanea di Trento e Rovereto.

Evgeny Antufyev und Federico Lanaro
Canale di Tenno, Casa degli Artisti | residency
16-23.05 2014
Riva del Garda, Museo | exhibition
28.09 - 02.11 2014
Opening 27.09 2014 | h. 18


"The two will cross, but without ever confirm one another, without the least certainty, a conjecture in both singular and general, the assumption of view, nothing less".
- Working Hypothesis? School hypothesis?
Both. In front of me, as sent ahead: two antennas or two explorers to orient in the wandering, in blundering in speculation that ventures from one drawing to another, just to see. I'm not sure to be able to prove. [...] I'll tell you quite a story."
Derrida, Memoirs of the Blind: The Self-Portrait and Other Ruins, 1990.

Evgeny Antufiev and Federico Lanaro present at MAG in Riva del Garda the project Cecità bianca. The two artists were invited in May in residence at Canale di Tenno, alimited for a week to listening, observing, watching in silence, the un-drawn drawings that visually impaired and blind people showed them. Thoughts related to the lack of vision, missing and impaired or visions born from invalidated thoughts, failed due to the inability of the imagination itself. Immediately considering the fragility of this terrain, this land conceded, and replaced in water, inviting artists to navigate with Homerus, an organization that teaches blind and visually impaired people the art of sailing. Four months since then, the two artists now contribute to this discussion with the artworks, that directly or not, evoke the stories exchanged around the fire, tales born in the medieval village. Federico Lanaro investigates the mechanisms of vision through the tools and forms that have encompassed and deeply marked the exploration of mankind. Into the works of Antufiev the hypothesis of sight is discarded and then immediately reconsidered, facing the face of nature through its unruly demonstrations.

For this project a special thanks to Cooperativa Sociale IRIFOR in Trentino Onlus, the provincial center for prevention and rehabilitation to blind and visually impaired, thanks to whom the artists were able to write without seeing.
Thanks given to Casa degli Artisti Canale di Tenno for kindly hosting the artists and the curator during the residency.
Also kind recognition to the Collezione Maramotti, Reggio Emilia, e Studio d'Arte Raffaelli, Trento.
Thanks to Carini Edilizia, Arco (TN).
Evgeny Antufiev (Kyzyl, Tuva Republic, Russia, 1986) Lives and works in Moscow and Tuva. He began his studies in 2008 at the 'Institute of Contemporary Art in Moscow and in 2009 he won the Kandinsky Award as "Young Artist. Project of the Year. " Selected solo shows: Twelve, wood, dolphin, knife, bowl, mask, crystal, marble and bones - fusion. Exploring materials, Moscow Multimedia Art Museum, 2014; Twelve wood, dolphin, knife, bowl, mask, crystal, marble and bones - fusion. Exploring materials, Reggio Emilia, Maramotti Collection, 2013; Material Research: Absorption, REGINA Gallery, Moscow, 2012; The Shining (with Ivan Oyuon), White Gallery, Moscow, 201; Bones, White Gallery, Moscow, 2010; Wings of Horror, Navicula Artist Gallery, St. Petersburg, 2010; Myths of My Childhood, Globus Gallery, Loft Project ETAGI, St. Petersburg, 2009; Objects of Protection, "Start" space at Winzavod Center for Contemporary Art, Moscow, 2008. Selected group shows: The empty pedestal, museum of archeology, Bologna, 2014; Ostalgia, New Museum, New York, 2011; Needle Work, Proun Gallery, Moscow, 2009.

Federico Lanaro (Rovereto TN, 1979) He graduated in 2004 from the Academy of Fine Arts in Bologna. Reflecting his personal experience of the world, his artistic works are characterized by transversal narratives and linguistic nomadism, which is mirrored in the multiplicity of techniques he employs – spanning from painting to sculpture and installation.
A core feature of Lanaro's artistic production is the use of fluorescent colors and neat signs. The combination of these to represent natural elements, is an open invitation to observe the world from an unorthodox perspective. Lanaro's simple and direct representations draw inspiration both from classical culture and contemporary graphics. Such a combination of different means, enables the observer to infer different interpretations of Lanaro's art, depending on personal sensitivities. The artist's work comprehends many nuances, among which it can be mentioned sustainable art, responsiveness to green universe, hybridization between the animal and the human, between individual and the mass, the link with his territory and the interpretation of human behaviours.